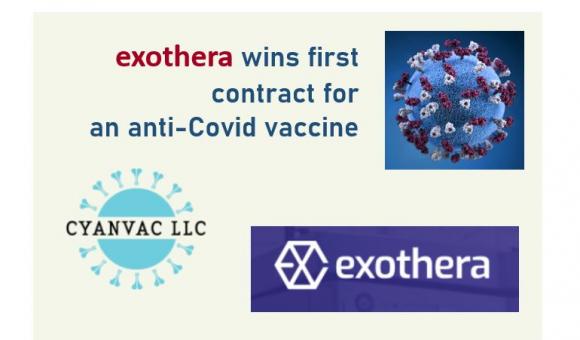 Exothera wins first contract for an anti-Covid vaccine.
Exothera, the CDMO subsidiary of Univercells, has been selected by the American biotech CyanVac to produce their Phase 3 clinical trial material.
This vaccine has 2 new features: it is an intranasal vaccine and it is based on a proprietary parainfluenza virus 5 (PIV5) vector.
This material will be manufactured at the Vega factory in Exothera, one of two new state-of-the-art facilities located on the Univercells campus in Jumet. Exothera's experience with the scale-X fixed-bed bioreactor will enable CyanVac to rapidly produce millions of doses of their intranasal vaccine per batch to meet global demand.