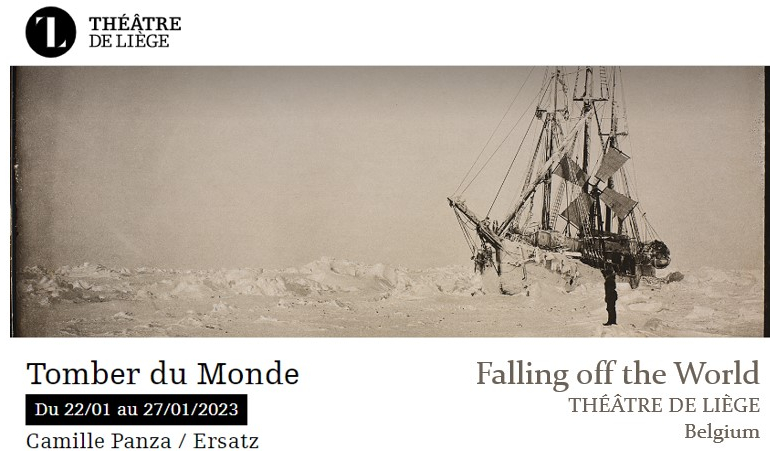 Tomber du Monde / Falling off the World
This play by the Ersatz company is based on Fridtjof Nansen, the iconic figure of the early 20th century. This Norwegian explorer was also an oceanographer, statesman, Nobel Prize winner and diplomat at the origin of the first legal tool for stateless persons: the Nansen passport.
The director Camille Panza is freely inspired by the logbooks that the Norwegian kept while travelling through Greenland, his experience with the Inuit people, his polar exploration and speeches and reports from the League of Nations.
Scandinavian folk tales and folklore are added to this and mixed with sound and visual elements, as well as drawings.
To prepare this play, the company immersed itself in the Norwegian culture by staying several weeks at the Oslo Norske Teatret in an artist's residence.
The result is a show with multiple interwoven stories, one that is simultaneously musical, choreographed and technical. It is based around a tree structure and focuses on movement and the dialogue between mankind and territories.
Linked events