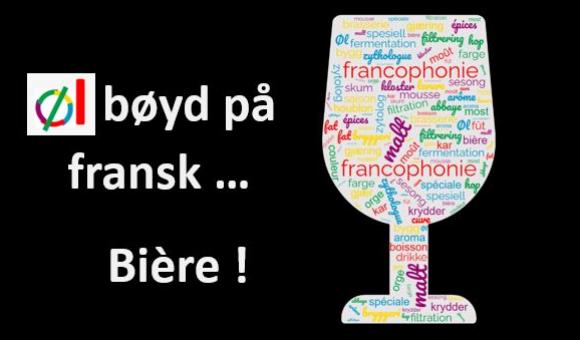 As part of La Francophonie, AWEX-Norway is organizing, with the Belgian Embassy and 4 other embassies based in Oslo, a "beer evening". 
The purpose of this event is to celebrate the French language through beer. 
Every year, the Festival de la Francophonie celebrates the common culture that one has in French-speaking countries all over the world. More than 274 million people on 5 continents speak French, which is considered the 5th most spoken language in the world. But the 88 countries that are part of the International Organization of La Francophonie (OIF) have more than language in common. These countries also share values such as openness, diversity, tolerance, democracy and the sharing of experiences, cultures and ways of life.
The embassies of Belgium, France, Switzerland, Mexico and Estonia are therefore thrilled to invite you to share and celebrate this diversity through beer on March 16. 
The evening´s speaker is zythologist and author Jørn Idar Kvig. Accompanied by embassies, Jørn will guide you through the stories and tastes of five different beers from the five participating countries. 
When: March 16, 18:00-20:00
Where: Brygg Oslo, Storgata 7
If you want to join us for this unique evening, please register by sending an email to hoytskum@gmail.com